Great
specialist
advice… and I spoke to an advisor the same day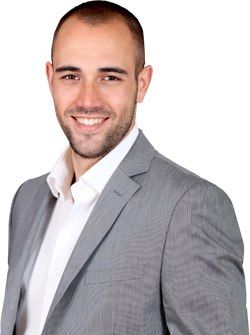 Your bespoke solution is just a phone call away
We are problem solvers - our debt specialists will call you in as little as one hour, and have a solution to your debt problem within two days. Call us now...
We are no ordinary debt advice service. We know you don't want false assurances and agents reading from a script, you want real people and real solutions. Our debt specialists are straight-talking, highly experienced, and are waiting for your call.
From Administrations, Company Voluntary Arrangements and Liquidations; we've dealt with every type of business debt, for companies large and small. You're in safe hands with Debt Advisory Services and our record of lifting companies out of debt speaks for itself.
We are serious about your problems; we will act quickly but assuredly to find solutions tailored to your circumstances. Call us today for a short informal discussion and join the hundreds of companies whose debt issues we've helped defeat.
| | |
| --- | --- |
| | You are not alone! A total of 14,040 companies went into liquidation in 2019/20 (Insolvency Service www.gov.uk) |
| | Since the 2008 banking crisis started, 112,729 companies in England and Wales have gone into liquidation. (Insolvency Service www.gov.uk) |
| | At Debt Advisory Services, we have successfully provided solutions for hundreds of companies experiencing all types of business debt. Give us a call for your consultation today. |
| | |
Being in debt can leave you feeling overwhelmed and worried for your future. But a solution is just a phone call away. Make today the day that you take positive steps towards solving your personal debt worries. At Debt Advisory Services, we have the knowledge and experience to make your debt concerns a thing of the past.
Bankruptcy, Insolvency and Individual Voluntary Arrangements (IVAs) might sound daunting, but the personal debt experts at Debt Advisory Services are well versed in cutting through the jargon and making your situation easy to understand and more importantly, your debt solution easy to implement.
Since 2008 more people than ever have been struggling with personal debt, but as a consequence there has never been an easier time to start solving your debt problems. Debt Advisory Services has helped a growing list of individuals with all types and levels of personal debt. Let us take the weight off your shoulders.
| | |
| --- | --- |
| | You are not alone! In 2019/20 a total of 99,196 individuals faced insolvency. (Insolvency Service www.gov.uk) |
| | Since the 2008 banking crisis started, 805,508 individuals have faced bankruptcy orders, debt relief orders, or IVAs. (Insolvency Service www.gov.uk) |
| | At Debt Advisory Services, we have found solutions for hundreds of clients experiencing every type of personal debt problem. Give us a call for your consultation today. |